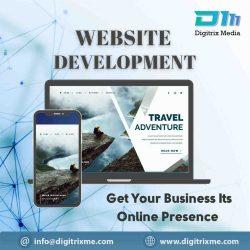 There are endless possibilities with a WordPress website for your business or e-commerce store with its highly customizable features. Skilled WordPress Design and Development With […]
GEXHOST is the top web hosting company in Pakistan. We provide the best web hosting services all over Pakistan. Our awesome bandwidth, disk-space with free […]
GEXTON App is a solutions-focused app development company Pakistan, was established in 2000. The software company is registered in Pakistan and is 100% EOU (Export Oriented Unit).
The internet is constantly changing and offers a variety of ways for potential customers and clients to discover your website. Instead of focusing on one […]
By using Digital Marketing in Pakistan, you will keep your customers engaged in every stage, and that's what every client wants. Digital marketing is an […]
Now you're in the right place. We are offering an amazon Private label to build your brand on amazon and increase your sales volume. Our […]
Enhancing your eCommerce Business Sales with an optimized WooCommerce WordPress Solution developed to SELL any product locally or globally all year round with integrated payment […]
LATEST PETROL PUM AND CNG FILLING STATION SOFTWARE Easy Petrol Pump & CNG Station. Filling Station Software In Urdu روزانہ شفٹ کے درمیان ہم کون […]
About Us
We are one of the fastest growing free classified Ads publishing website in Pakistan. You can place free Ads on our website and start selling.